Bahrain Malayalee Catholic Community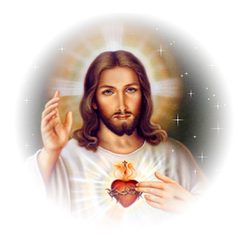 Bahrain Malayalam Catholic Community, called BMCC in short, welcomes all faithful in general and Malayalam Community in particular to the site.
Being away from home in this great nation, our intention is to share the church activities at the comfort of your home. May almighty God bless us in all our endeavors.
Our Church
Sacred Heart Catholic Church
Pope Francis I
Supreme Pontiff of the
Universal Church
H.E. BISHOP PAUL HINDER, OFM CAP.
Apostolic Administrator of Northern Arabia
Fr. Saji Thomas
Spiritual Director BMCCAssistant Parish Priest
Fr. Xavier D'Souza OFM Cap
Parish Priest
Fr. Francis Joseph OFM. Cap
Assistant Parish Priest
Fr. John Thundiyath
Visiting Priest
Malankara Community
Sacred Heart Church Bahrain was first established on the Christmas Eve. Its bells rang for the first time on 24 December 1939 at 11PM. It is the first Church to be built in the region. Since then, the church has been blessed with very dedicated shepherds. Sacred Heart has become the first christian community in the year 1938. Bishop Tirinanzi, together with Fr Anselem were the early parishioners.
It was H.H. Shaikh Haman Bin Isa Al Khalifa, then Ruler of Bahrain, who graciously offered a plot of land to build the church. And with the help of Fr Luigi, a capuchin priest, the church was built. It was on June 9th, 1939 that the first foundation stone was laid. On March 3, 1940, the church was formally blessed….
Vicars Desk
Message from Spiritual Director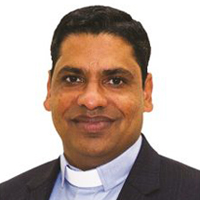 Dear brothers and sisters in Christ,
Peace be with you!
Everyone knows that Bahrain Malayalee Catholic Community (BMCC)is a beehive of numerous activities facilitating distinctively catholic beliefs and practices with the motto" towards a better self and a spiritually enlightened community". With the blessings of H. E Bishop CamilloBallin, the benevolence of the rulers of the Kingdom of Bahrain and the unstinting support of the parish priest , priests ,reverend sisters and laity, we are able to mouldpeople with charisma and communities in rich Christian values…
Service Timing Details
DAY
SERVICE TYPE
VENUE
TIME
REMARK
Sunday
Malayalam Mass
Our Lady Of Arabia Auditorium
07:00 PM
Obligation Mass
Monday
Malayalam Mass
SHC Main church
07:00 PM
Regular Mass
Tuesday
Malayalam Mass
SHC Main church
07:00 PM
Regular Mass & ST.Antony's Novena
Wednesday
Malayalam Mass
SHC Main church
08:00 PM
Regular Mass & Perpetual Succor Novena
Friday
Malankara Mass
St Padri Pio Social Hall
07:00 PM
2nd and 4th Friday Obligation Mass
Malayalam Mass
SHC Main church
07:00 PM
Obligation Mass
DAY
SERVICE TYPE
VENUE
TIME
REMARK
Sunday
English Mass
English Mass
English Mass
English Mass
Mother Church
SHC Main church
SHC Main church
SHC Main church
06.30 AM
09:00 AM
05:30 PM
07:00 PM
Obligation Mass
Obligation Mass
Obligation Mass
Obligation Mass
Monday
English Mass
English Mass
Mother Church
SHC Main church
06.25 AM
06:00 PM
Obligation Mass
Obligation Mass
Tuesday
English Mass
English Mass
Mother Church
SHC Main church
06.25 AM
06:00 PM
Regular Mass
Regular Mass and St. Antony's Novena
Wednesday
English Mass
English Mass
English Mass
Mother Church
SHC Main church
SHC Main church
06.25 AM
05:30 PM
07:00 PM
Regular Mass
Regular Mass & Perpetual Succour Novena
Regular Mass & Perpetual Succour Novena
Thursday
English Mass
English Mass
Mother Church
SHC Main church
06.25 AM
06:00 PM
Regular Mass
Regular Mass
Friday
English Mass
English Mass
English Mass
English Mass
English Mass
SHC Main church
SHC Main church
SHC Main church
SHC Main church
SHC Main church
07:00 AM
09:00 AM
10:15 AM
05:00 PM
07:00 PM
Obligation Mass
Obligation Mass
Children Obligation Mass
Obligation Mass
Obligation Mass
Saturday
English Mass
English Mass
Mother Church
SHC Main church
06.25 AM
06:30 PM
Obligation Mass
Obligation Mass
| Day | Service Type | Venue | Time | Remark |
| --- | --- | --- | --- | --- |
| Saturday | Intercession Prayer | Intercession Prayer | 7 :00 AM – 9.30 Am | Malayalam |
| Tuesday | Intercession Prayer | Class Room #1 | 7:45 Pm – 8.45 PM | Malayalam |
| Thursday | Praise &Worship, Word of God, Intercession | SHC | 7 :00 PM – 8.30 PM | Malayalam |
Aksharolsavam 2018
{"slidestoshow":"3","slidestoscroll":"1","loop":"true","dots":"false","arrows":"true","autoplay":"true","autoplay_interval":"3000","speed":"300","centermode":"false"}